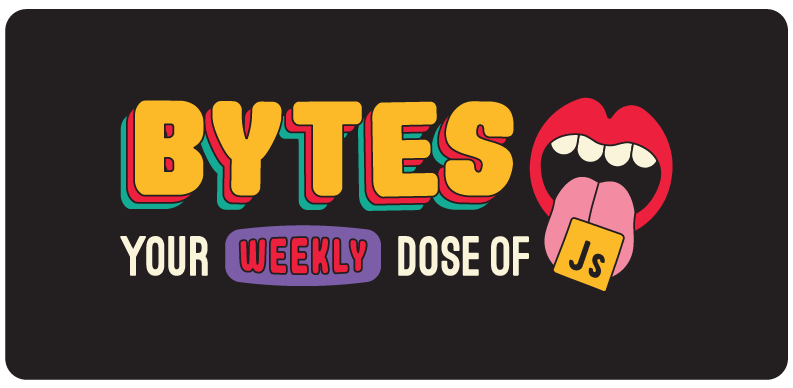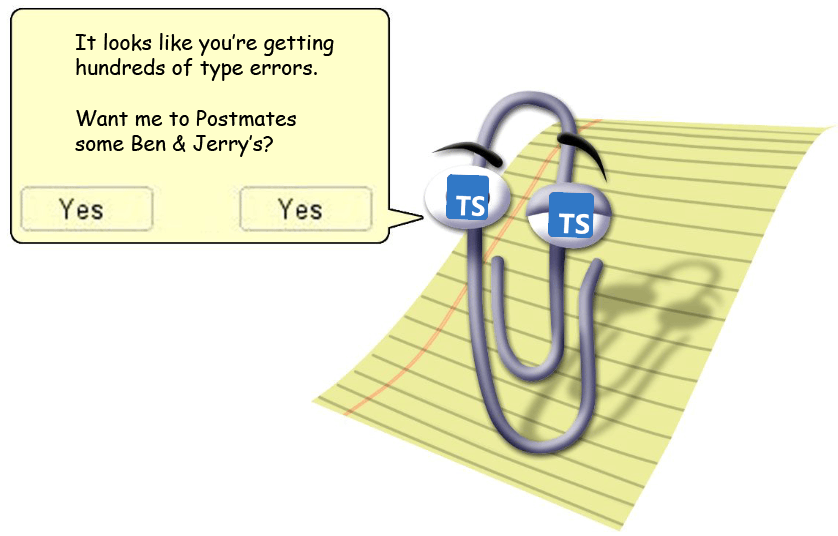 Microsoft's most ambitious crossover yet
TypeScript released v4.1 last week, and some folks (us) are calling it Microsoft's biggest moment since Bill Gates jumped over that chair in the '90s..
Quick review: TypeScript extends JavaScript with syntax for typing, which "saves you time by catching errors and providing fixes before you run code."
Our friend, David K. (creator of XState) put it slightly differently — "TypeScript is great because instead of coding for 30 min and debugging for 2 hours, you can code for 2 hours and debug for 30 min."
Jokes aside, TypeScript is an exciting and beloved language that's becoming more and more of an industry standard.
Here are the 3 big new features you should know about in last week's TypeScript 4.1 release.
Here are 3 of our favorite implementations of these new features:
The Bottom Line
If none of this post made sense to you, you might want to check out our brand new TypeScript course.
If you're not ready to commit, check out our Introduction to TypeScript Livestream happening tomorrow.
---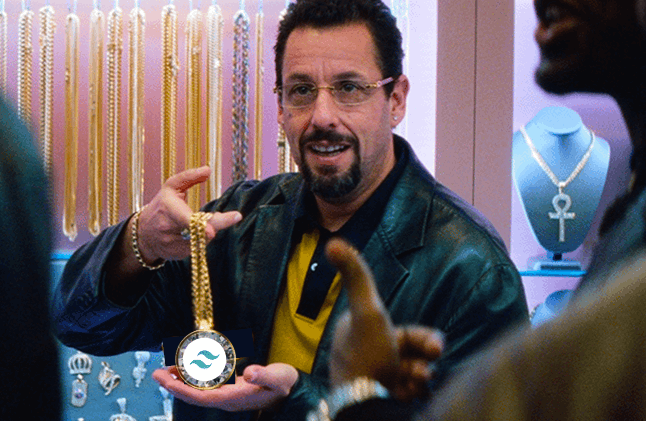 Tailwind 2 Bling >>>
"This is how I win." Tailwind CSS released v2.0 last week — its first major release since v1 came out 18 months ago. The Tailwind team celebrated the release with an epic video that feels like an Avengers trailer and a beautiful new website.
We get it, y'all are good at design, ok?
What's Tailwind CSS? A "utility-first CSS framework" that helps you create easily-customizable utility classes. It saves you from writing tons of custom CSS (gross), but it's still primitive enough to help you design custom components that don't all to look the same (cough, Bootstrap, cough).
There aren't many breaking changes in Tail-2.0 (T-2? TWCSSv2?), but there are a lot of new features to unpack. We'll cover 3 of our favorites and let you check out the rest on your own.
The Bottom Line
It's been a minute since we've seen a tool as universally loved as Tailwind. If you haven't checked it out yet, now would be a great time to start.
---
JS Tip - .find
One array method that I find is underrated is .find. It allows you to find the first element in an array which satisfies a test specified by a given function.
const

 tweets 

=

 

[


  

{

 

id

:

 

1

,

 

stars

:

 

13

,

 

text

:

 

'Turns out "git reset --hard HEAD^" was a terrible idea.'

 

}

,


  

{

 

id

:

 

2

,

 

stars

:

 

87

,

 

text

:

 

'Tech conferences are too expensive.'

 

}

,


  

{

 

id

:

 

3

,

 

stars

:

 

51

,

 

text

:

 

'Clean code is subjective. Optimize for deletion.'

 

}

,


  

{

 

id

:

 

4

,

 

stars

:

 

19

,

 

text

:

 

'Maybe the real benefit of open source was the friendships we made along the way?'

 

}

,




]





const

 tweet 

=

 tweets

.

find

(

(

t

)

 

=>

 t

.

id 

===

 

3

)



console

.

log

(

tweet

)

 

---
Cool Bits
---
This week on ui.dev