Since the start of this newsletter we've been virtue signalling about how we don't have ads. Turns out, by selling ads we can make money, and by making money we can buy things that give us short term pleasure but ultimately leave us feeling even more empty in the long term. We can't wait.
To better help us in our mission, we need to collect some (anonymous) data about you, our loyal and non-judgemental reader.
Here's a quick survey you can take. To better incentivize you to help us make money, we're giving away a pair of AirPods Pros to 3 random participants. (Jokes aside, thank you! ❤️)
---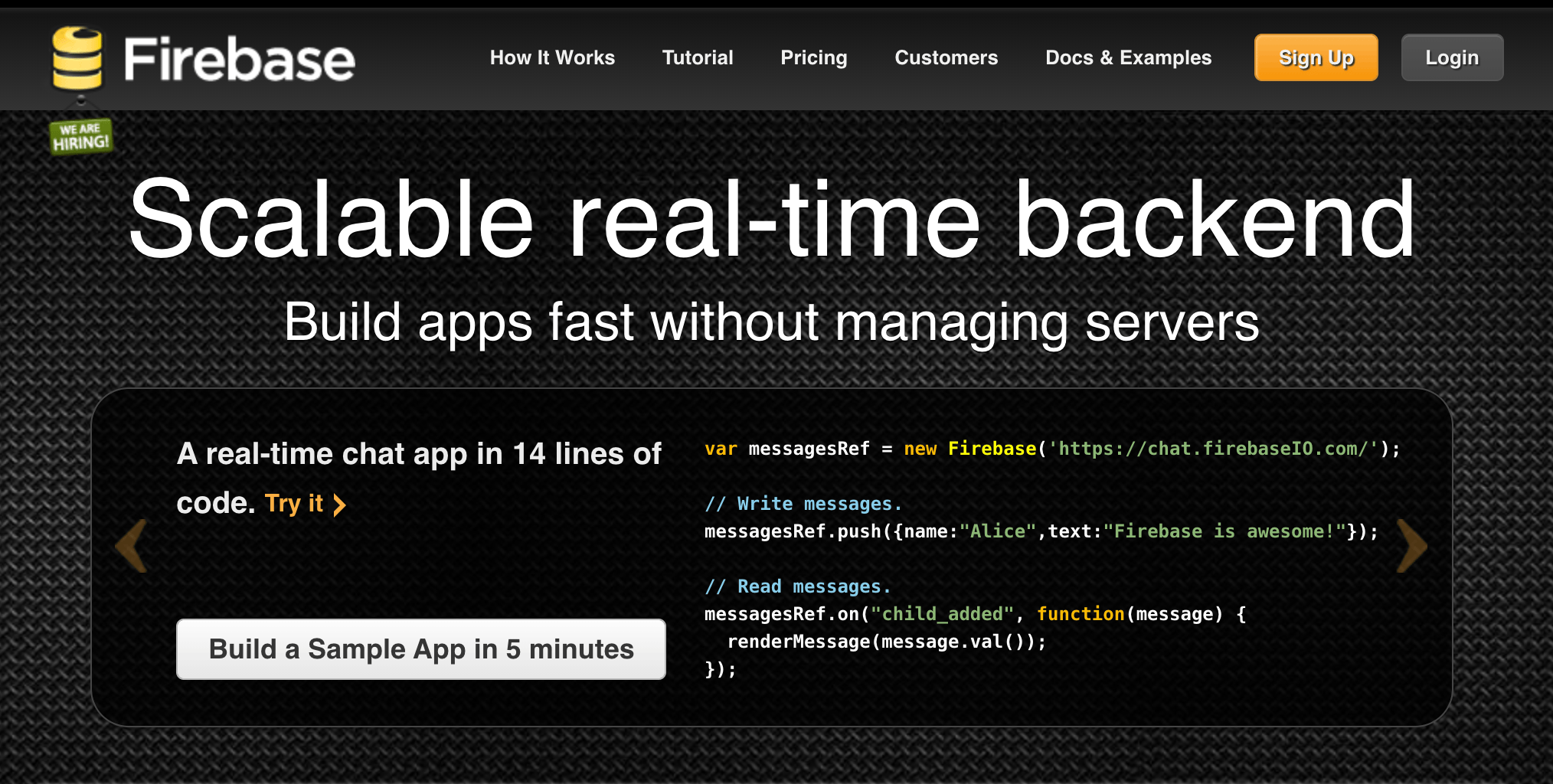 The more things change, the more they stay the same
Firebase Levels Up
After taking a year off in 2020 because of Covid, Google I/O was back with a bang last week. We're a little bummed we didn't get another chat app, per tradition, but we did get:
But the real crème de la crème came when they unveiled the new Firebase updates.
Quick review: Firebase was co-founded in 2011 by James Tamplin. Who's James Tamplin? He looks like Ryan Key. Who's Ryan Key? He sang Ocean Avenue. What's Ocean Avenue? It's where I used to sit and talk with you. We were both 16 and it felt so right, sleepin' all day staying up all, ni-ight. Firebase started out as a realtime database tool and was acquired by Google in 2014. Today, Firebase is a fully-loaded BaaS platform with solutions for hosting, cloud storage, authentication, notifications, and a lot more. Over 3 million apps use it every month, and it's only sometimes used by Google to help track users, allegedly.
But now that we sell ads too, we've lost our moral high ground. So here's the cool, new Firebase updates:
Cloud storage in the Emulator Suite -- Firebase's Local Emulator Suite lets you run emulated versions of their backend products on your own machine. This new Storage Emulator lets you upload, download, and modify files like you would in production (except you're not actually in production).

Remote Config updates -- Remote Config is all about giving you dynamic control of your app, so you can do stuff like A/B tests and personalized content. There are a bunch of new Remote Config features, including a redesigned console, an updated (and much easier to navigate) publish flow and A/B test results page, and a new Personalization feature that uses ML to automatically tailor your users' app experiences to maximize your stated objectives (like revenue or engagement).

Real-time performance monitoring -- Now you can clutch your laptop in terror while you monitor your app's performance in real time right after you launch a big update.
The Bottom Line
Now all we need is for Firebase to use some of its Google-bucks to book Johnny Hatton to perform with his fire bass at Google I/O 2022. I'll run it by Ryan, I mean James.
---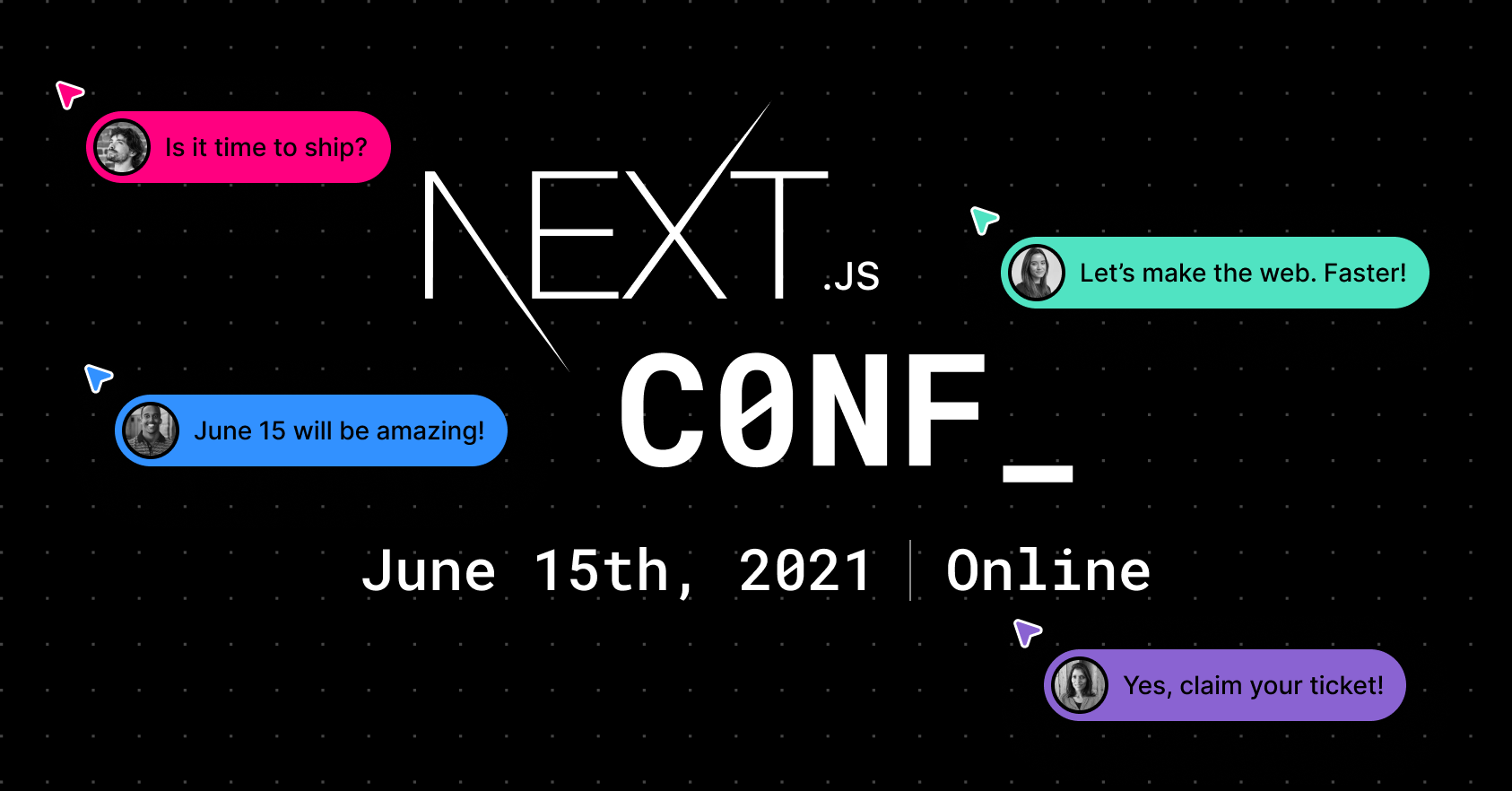 Don't call it a comeback
[Sponsored] Next.js Conf - June 15th
Block off some "Deep Work" time on your calendar and shake off your online conference fatigue because the hottest ticket in tech is back. v2021 of Next.js Conf kicks off on June 15th and you're invited.
In true Vercel fashion, they're taking a "less is more" approach. According to the calendar invite, the conference starts at 9:00am PDT with the "After-party" starting just 30 minutes later at 9:30 ~~then after the party it's the hotel lobby~~.
We're not sure what Vercel has up their sleeve, but it's a safe assumption it'll make your life better. You can claim your spot here - Claim Your Ticket.
p.s. When you sign up you're given your own personal ticket. I haven't confirmed this, but I'm pretty sure the lower your number the better of a developer you are 😉.
---
VC backed code spaces/sandboxes/repls
Stackblitz wants you to use the web to build the web
Leveraging WebAssembly, Stackblitz just put Node.js in the browser, like, for real - and it's incredibly impressive. Why is this important and what does it mean? Let's back up a little.
How did we get here? WebAssembly's promise was to let any code run anywhere. The Wasm standard includes the WebAssembly System Interface (WASI), which serves as an interface between WebAssembly and the host operating system. It lets Wasm programs access the file system or open network sockets, so long as there is an OS to answer those calls. Too bad browsers don't include an OS like that.
Enter WebContainers -- StackBlitz's two-year labor of love is a browser-based OS which connects WASM/WASI programs to browser APIs. It's early stage, but they already have a file system (thanks to the Chrome FileSystem Access API), networking (HTTP only for now, but that might change soon), threads and process management, and a POSIX shell.
The first application is a browser-based editor that combines VSCode and Node.js with zero installations and is able to boot in milliseconds.
You get speed, you get security, and you get consistency. For better or worse, you won't be able to use "it worked on my machine" as an excuse, because it works the same on every machine. No more setting up local environments, and no more code spaces/sandboxes/repls.
The Bottom Line
The WebContainers project was inspired by a quote from Alan Kay (the creator of Graphical User Interfaces): "You want [the web] to be a mini-operating system, and the people who did the browser mistook it as an application."
WebContainers helps push browsers towards that mini-OS vision. Today it's mostly helpful for just setting up a Node.js dev environment speedy-quick. But this kind of OS could eventually run any program written in any language, exactly the same as if it were actually installed. Photoshop. CAD. Fortnite. You name it.
---
Cool Bits
---
Jobs
Developer Advocate - Vercel - Educate on the latest Next.js and Vercel features, craft high-quality examples and demos, engage with our community, write documentation, and advocate for a faster web.

Senior Frontend Engineer - Podium - As a Senior Frontend Engineer, we will look to you to help further establish robust patterns that help our code be scalable, composable and consistent across our frontend architecture.

Web Performance Engineer - Airtable - Design and architect complex new systems, focusing not only on performance and scalability, but also on crafting a high quality user experience.