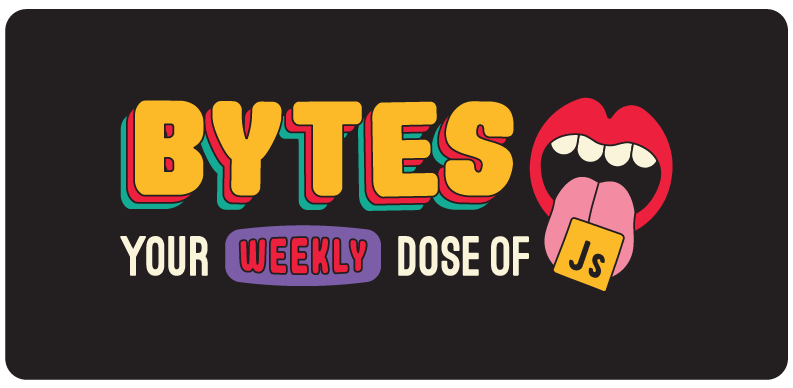 This week we've got lots of TypeScript news, squiggly eyebrow logos, and a new Humanities class that we'll be teaching at the South Hampton Institute of Technology.
Welcome to #63.
---

Stop all of those red lines, we goin' home
TypeScript News Dump
The TypeScript team obviously knew that Kanye was going to finally release Donda yesterday, so they decided to drop a bunch of announcements on us last week before 'Ye took over the news cycle.
How did they know? Well, TypeScript was created by Microsoft, which also happens to be the company behind Windows Media Player and the Microsoft Zune. So yeah, they've got some pretty tight connections in the music biz, obviously.
The biggest TS news of the week was the TypeScript 4.4 release, which adds a few nice features (that may or may not require a PhD to understand the names of), such as:
Control Flow Analysis of Aliased Conditions and Discriminants — which means it knows better what type a variable is without needing to use an if statement. (Elon Musk loves this feature so much, he's considered naming his future child after it.)

Template Literal and Symbol Index Signatures — which let you use symbols and template literal types as object keys.

Defaulting to the unknown Type in Catch Variables — which tries helps you catch type errors in your try/catch clauses (see what I did there?)
Tl;dr — v4.4 will help you write safer, more bug-free code.
They also announced a brand new website to help get folks into TypeScript faster. It has more examples, completely rewritten docs, improved navigation. Sadly, it has no dark theme, which makes it completely unusable.
Finally, the virtual TSConf is coming up in two weeks — in case you want to hear the latest TypeScript news straight from the Core Team (or ask if they have any inside info on when the Zune relaunch will happen).
---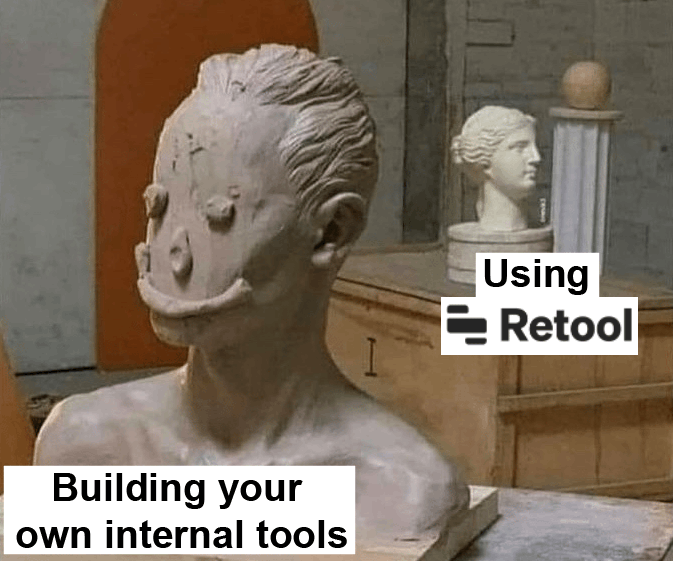 Just ship it. [sponsored]
Retool can help you build internal tools 10x faster
It finally happened. Your boss approached you and needs some "internal tools thrown together" because the suits upstairs want to make some "data-driven decisions."
No problem, you think, should only take a few days. But then you spend the next month hacking together a wide variety of your company's data sources, only to realize at the last minute that you never considered auth, and (oh crap) the whole thing looks terrible. Should've used Retool.
Retool started when a few developers realized that all internal tools are made up of the same basic pieces — tables, lists, charts, forms, maps, wizards (I'm a wot?), etc. So they made a rad product that abstracts away all the annoying parts of building those tools, while still giving you the flexibility to write custom JavaScript anywhere in the app.
And thanks to their pretty generous free tier, I can finally tell my mom that I'm a 10x (internal tools) developer.
---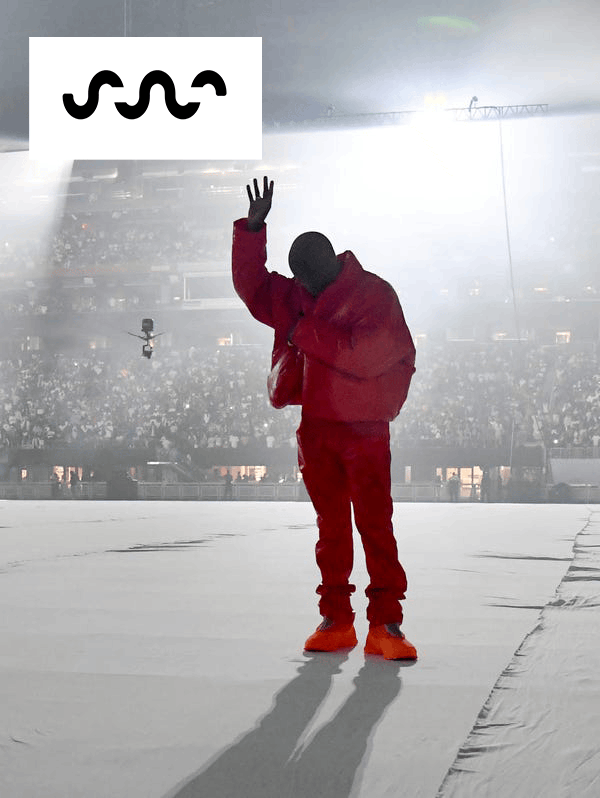 He's done miracles on me
SWR is ready for prime time
Last Friday, SWR finally blessed us with v1.0 of its React hooks data fetching library — two years after it was first open sourced by Vercel (its Creator™).
Quick review: SWR stands for stale-while-revalidate, which refers to the library's "cache and request" approach to data fetching. We're less clear about the deeper meaning behind SWR's squiggly eyebrow logo, but then again, we've never really been into modern art.
Here's what's new in SWR 1.0:
A new fallback option where you can provide any pre-fetched data as the initial value of all SWR hooks. This should be helpful for SSR, SSG, and/or data mockup for testing.

A new provider option that lets you customize SWR's global data cache to build unique functionality into your APIs like this partial mutation helper.

"Immutable Mode" is a new helper hook that makes it easier to mark resources as immutable and only make the necessary request one time.
And as a bonus, SWR 1.0 has been officially shrunken down to fun size — thanks to a 41% smaller core and 52% smaller install size.
Bottom line: Right now, SWR isn't nearly as ubiquitous as other data fetching solutions like React Query and RTK Query. But there are two reasons why that might change:
Many of these new SWR features are geared towards helping the library leverage new React 18 features like concurrent rendering and Suspense.
It's a Vercel product, and Guillermo is my Dad.
---
Jobs
Close.com is looking for two experienced individuals that have a solid understanding of React and want to help design, implement and launch major user-facing features. They are a 100% globally distributed team of ~45 high-performing, happy people that are dedicated to building a product our customers love.
---
Cool Bits