2021 is the year of drama on the desktop, to #64.
---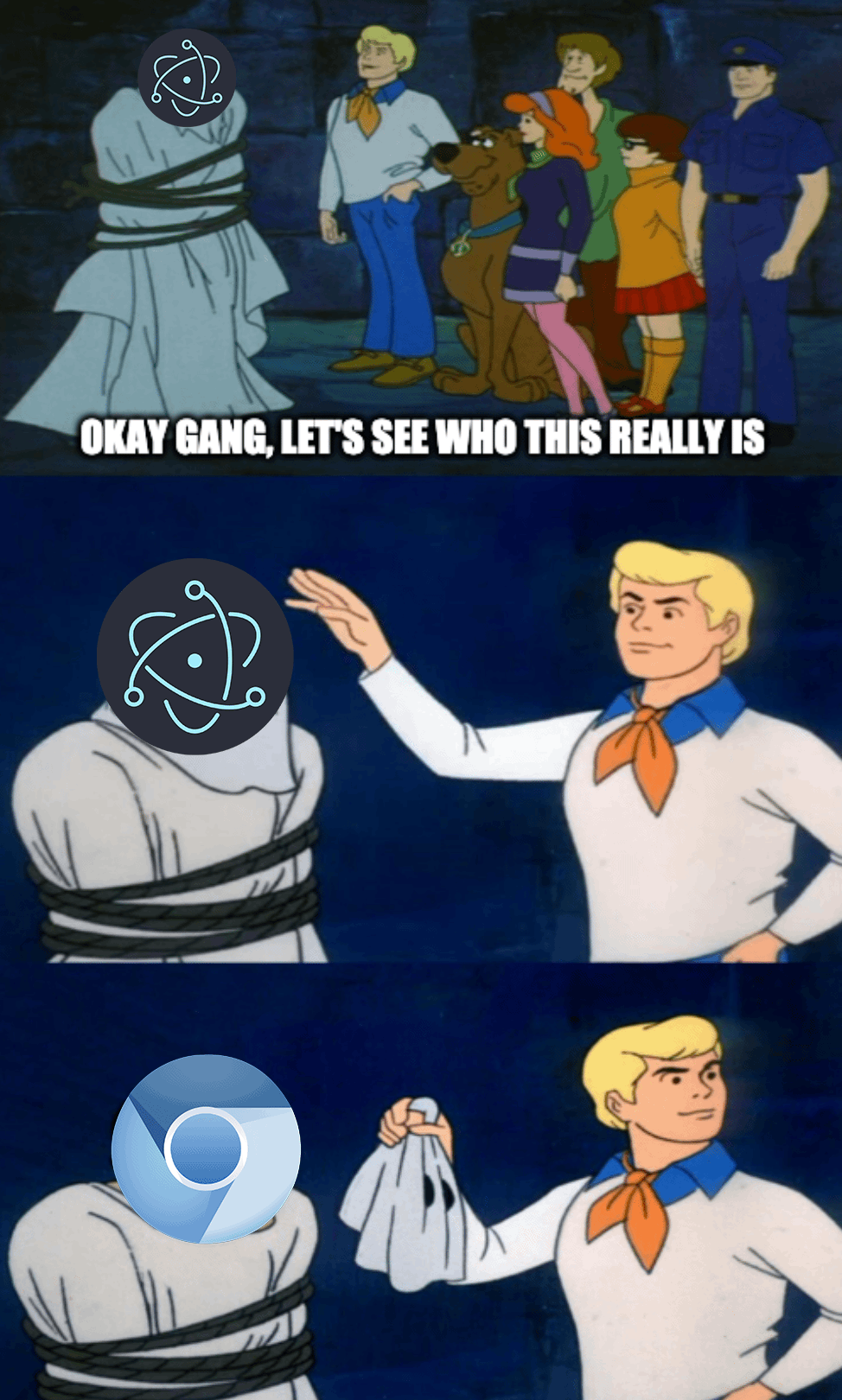 Well, well. If it isn't Chromium!
Electron releases v14 and gets a new competitor
You probably missed the news about the new Electron release. But don't worry, that's what you're paying us for. Wait.
Electron 14 is one of those major releases without a ton of major new features. It upgraded Chromium and V8, added some new APIs (nothing too groundbreaking), fixed some bugs, and introduced a few (small) breaking changes.
Zooming out: Electron was first released in the summer of 2013. The best thing about Electron was how it bundled Chromium and Node.js, which allowed for cross-platform desktop app development.
Fast forward 8 years, and it turns out that the worst thing about Electron is also how it bundles Chromium and Node.js -- which is the main reason why it's so (relatively) big and slow.
But hey, Electron's not going anywhere any time soon, right? It might have a little too much BDE (Big Desktop Energy), but tons of apps still rely on it, including VSCode, Discord and Facebook Messenger.
About that last one...
React Native has entered the (desktop) chat: Fresh off a new release of their own, the React Native team just announced that they're now targeting new platforms, starting with desktop and VR.
They've already partnered with Microsoft to create a "truly native" video calling experience for Facebook Messenger on Windows and macOS that "completely blows away the performance of the Electron implementation that it replaced." Shots fired.
Bottom Line: Most Electron apps aren't going to drop everything to immediately switch frameworks (except the apps that are owned by Facebook). But this is definitely a big shakeup of the native desktop app landscape that's worth following.
---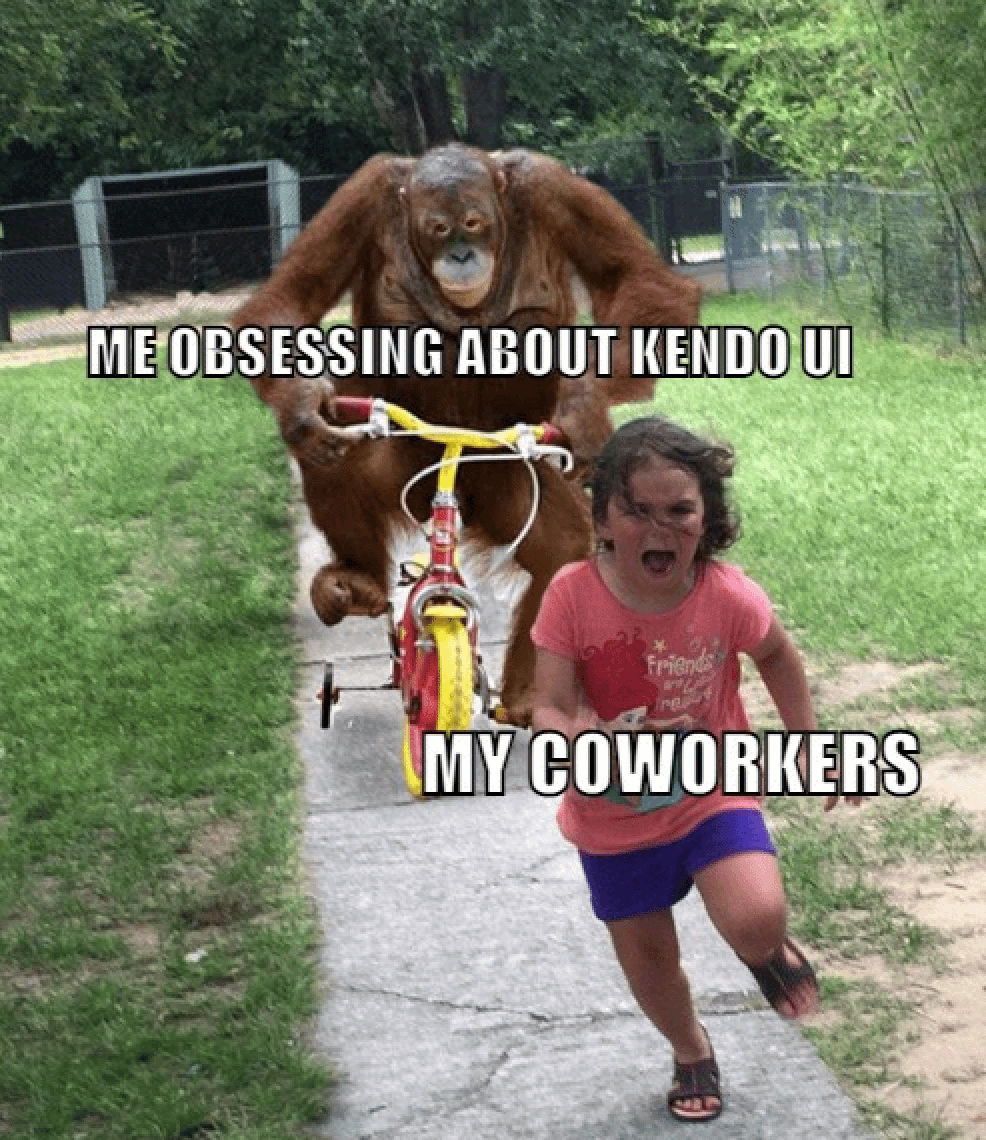 Kendo UI delivers everything you need to build modern, beautiful, responsive apps!!!
These Kendo UI grids have changed my life
Building a data grid is one of the things that sounds pretty easy and straightforward, but always has a bunch of hidden gotcha's waiting to sabotage your project (and your sanity).
And most data grid libraries out there are kind of like that old used car you saved up to buy in high school -- it might technically work (some of the time), but it's almost not worth the hassle. Oh, and it's dangerous.
That's why you should just use Kendo UI -- a collection of four JavaScript component libraries with powerful data grids (along with dozens of other components) that can save you from Grid Hell™.
Each library is fast, responsive, easy to customize, and (best of all) written from the ground up for the most popular JavaScript frameworks -- Angular, React, Vue, and even jQuery (lol). So you get all the benefits of native components, without actually having to build them yourself like a pleb.
👉 Check out Kendo UI's free trial, and see what grid nirvana feels like.
---
JS Tip - .find
One array method that I find is underrated is .find. It allows you to find the first element in an array which satisfies a test specified by a given function.
---
Jobs
Close.com is looking for two experienced individuals that have a solid understanding of React and want to help design, implement and launch major user-facing features. They are a 100% globally distributed team of ~45 high-performing, happy people that are dedicated to building a product our customers love.
---
Cool Bits