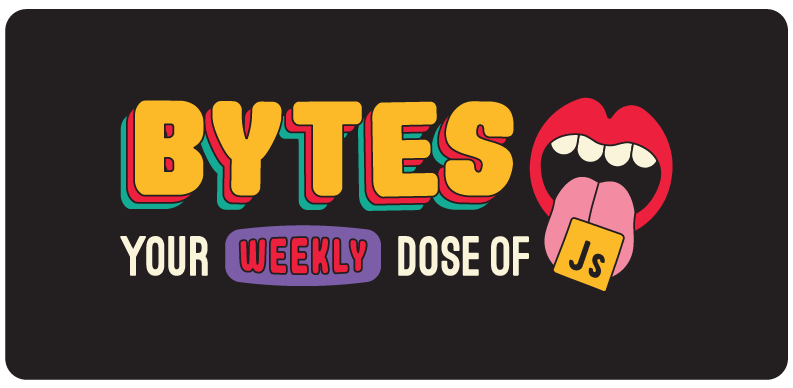 Today's issue: Going deeper than the Mariana trench on Remix vs Next, making friends with the ChatGPT DOM, and how we can use npm to lure Rick Moranis out of retirement.
Welcome to #228.
---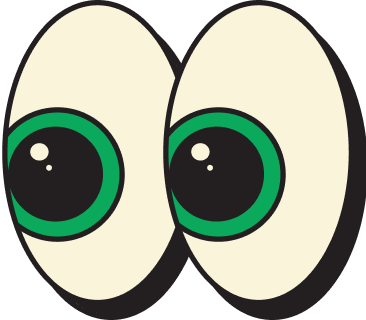 The Main Thing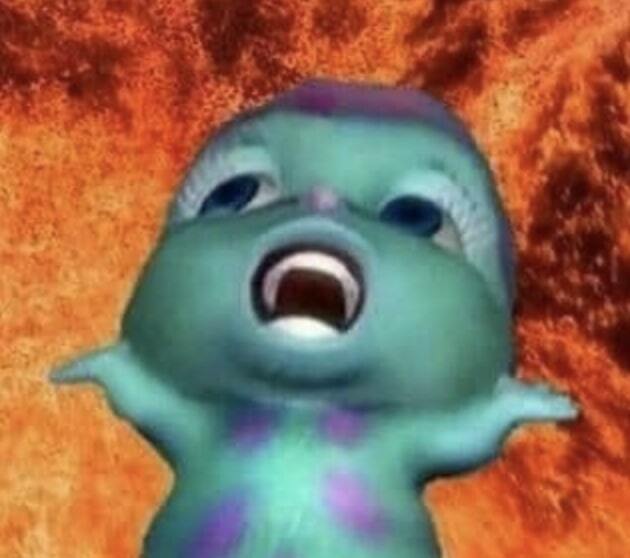 Time to get lit
Lit 3
Don't look now, but for the first time, people are finally starting to use Web Components.
That's a joke — so please put down the pitchforks. Lots of developers have been zealously evangelizing using Web Components for the last decade, but until recently, the tools and libraries for building them were often convoluted and difficult to work with.
Quick review: In 2015, Google released the Polymer library. A couple years later, the Polymer team started listening to a lot of Travis Scott (probably) and released a new library called lit-html to cover some of Polymer's shortcomings. That was followed by another library called LitElement a year later, and the WC ecosystem felt more fractured and confusing than ever.
Thankfully, in 2021 they ended the madness by sunsetting the Polymer project and combining lit-html and LitElement into one library called Lit 2.0 — which they fittingly released the week of 4/20.
Lit introduced a new foundation for streaming SSR and flexible client-side hydration, but the question remained: would it be able to get web developers to try out Web Components?
So far, the answer has been a big yes.
Today, Lit is getting just under 1.2 million weekly npm downloads, nearly 24x what it was getting two years ago. Its growth curve is such a perfect hockey stick that it should come with an NSFW warning for VC associates.
And now, they're gearing up for a Lit 3.0 release, which be stable in the next few weeks. It won't introduce many breaking changes, but it does come with a few exciting new features:
New support for TC39 standard decorators, which will allow Lit to use a decorator implementation that doesn't require a compiler.

New Lit template compiler that uses a TypeScript transform to improve render performance.

Preact Signals integration with a new @lit-labs/preact-signals package that provides three different ways to use Signals with Lit.
Bottom Line: There's never been a better time to get Lit.
---
Our Friends
(With Benefits)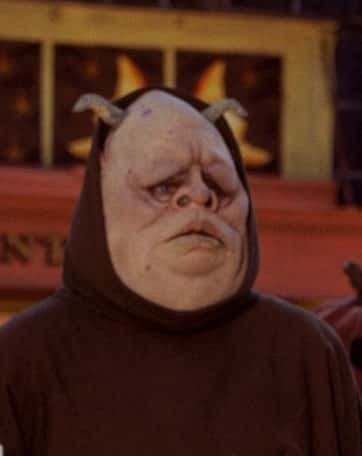 When you're paying for auth but also having to build it all yourself.
So stop trying to build custom features on top of your crappy limited auth stack, and consider switching to Kinde.
They make it easy to migrate or to start from scratch, and it comes with everything you need to serve power users and enterprise clients:
Passwordless auth, social/dev logins, and multi-factor auth

Powerful enterprise features like custom roles & permissions and enterprise SSO

Best-in-class security protocols for you and your enterprise customers
Check out the surprisingly generous free tier — and see how much time (and money) they could save your team.
---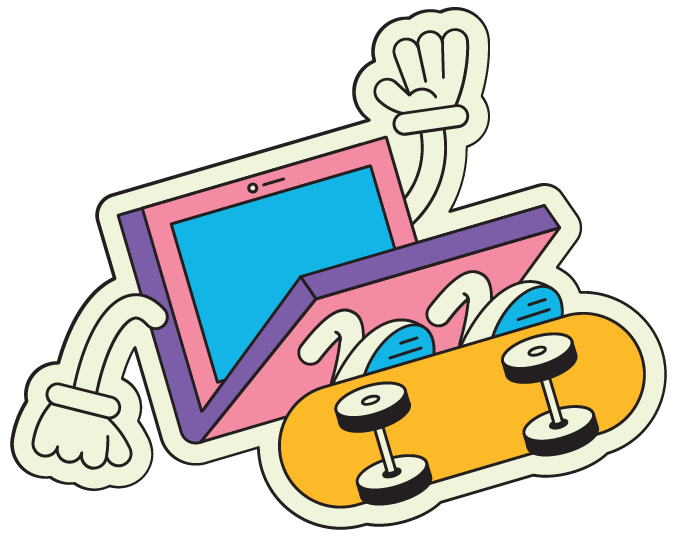 Pop Quiz
Onboard is AI chat with any codebase. Just drop in links for up to 10 GitHub repos and you can start chatting to locate functionality, understand different parts, and generate new code from the repos.
What gets logged?
class

 

BankAccount

 

{


  

constructor

(

initialBalance

)

 

{


    

this

.

balance 

=

 initialBalance

;


    

this

.

minimumBalance 

=

 

20.00

;


  

}



  

deposit

(

amount

)

 

{


    

this

.

balance 

+=

 amount

;


  

}



  

withdraw

(

amount

)

 

{


    

if

 

(

this

.

balance 

-

 amount 

<=

 

this

.

minimumBalance

)

 

{


      

return

 

false

;


    

}

 

else

 

{


      

this

.

balance 

-=

 amount

;


      

return

 

true

;


    

}


  

}



  

getBalance

(

)

 

{


    

return

 

this

.

balance

;


  

}




}





const

 myAccount 

=

 

new

 

BankAccount

(

150.00

)

;


myAccount

.

deposit

(

0.10

)

;


myAccount

.

deposit

(

0.20

)

;



myAccount

.

withdraw

(

130.30

)

;


console

.

log

(

myAccount

.

getBalance

(

)

)

;



---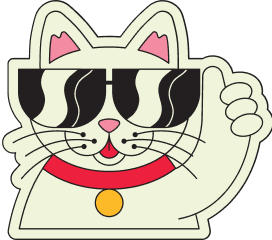 Cool Bits
---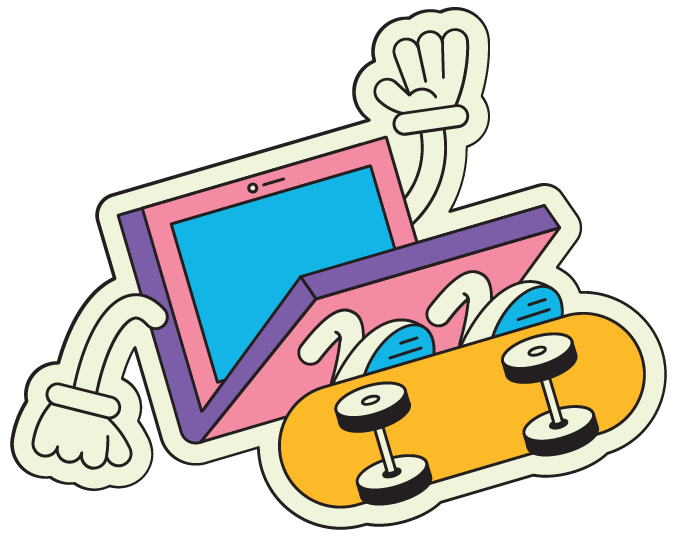 Pop Quiz: Answer
Answer: 150.29999999999998
We would expect to see 20.00, but due to floating point arithmetic in JavaScript, we get an unexpected result. To fix this issue, we can represent money as integers (e.g., cents) and use Math.round to avoid the pitfalls of floating-point calculations. Here is the updated code:
class

 

BankAccount

 

{


  

constructor

(

initialBalance

)

 

{


    

this

.

balanceCents 

=

 Math

.

round

(

initialBalance 

*

 

100

)

;


    

this

.

minimumBalanceCents 

=

 

2000

;


  

}



  

deposit

(

amount

)

 

{


    

this

.

balanceCents 

+=

 Math

.

round

(

amount 

*

 

100

)

;


  

}



  

withdraw

(

amount

)

 

{


    

const

 withdrawalCents 

=

 Math

.

round

(

amount 

*

 

100

)

;



    

if

 

(


      Math

.

round

(

this

.

balanceCents 

-

 withdrawalCents

)

 

<

 

this

.

minimumBalanceCents
    

)

 

{


      

return

 

false

;


    

}

 

else

 

{


      

this

.

balanceCents 

-=

 withdrawalCents

;


      

return

 

true

;


    

}


  

}



  

getBalance

(

)

 

{


    

return

 

this

.

balanceCents 

/

 

100

;


  

}




}





const

 myAccount 

=

 

new

 

BankAccount

(

150.0

)

;


myAccount

.

deposit

(

0.1

)

;


myAccount

.

deposit

(

0.2

)

;


myAccount

.

withdraw

(

130.3

)

;




console

.

log

(

myAccount

.

getBalance

(

)

)

;